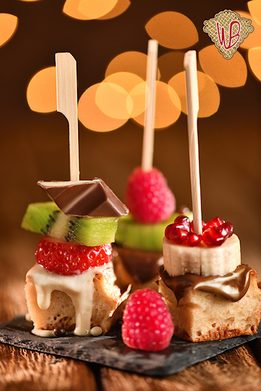 Waffle Brothers
The Waffle Brothers have set new standards when it comes to waffles and shakes - here the waffles and shakes are prepared with great attention to detail, exactly according to customer requirements. The huge selection of fresh fruits, chocolates, bars, pearls, flakes and other toppings and sprinkles with which not only the waffles are provided, but which can also serve as the basis for the Happy Shakes, ensure a lot of fun. There are no limits to the imagination when it comes to the selection and composition of the sprinkles. Every visit can be a completely new experience. If you pay attention to calories or animal products or have a food intolerance, you no longer have to go without sweet things. We offer the protein waffle on Mondays and Thursdays and the vegan wholemeal waffle on Tuesdays.
If you can't come to our branch and still don't want to miss out on our unique taste, book our catering service. Whether a company party, wedding or birthday party - we come and offer our customers and their guests unique and freshly prepared taste explosions on site.
Or you want to have us nearby and purchase our concept - we also offer franchise agreements. Your future customers will love our concept, so success is inevitable.
Franchise system
We are now offering you our franchise system in Germany and Europe.
Waffles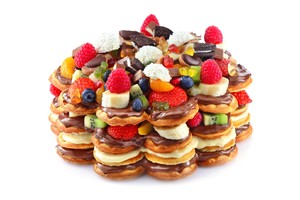 Happy Cake
Four layers of waffles, with a Happy Cake topped according to your wishes.
Lolly Waffle
A smaller portion for those who are not so hungry.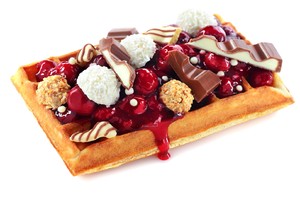 Belgian Waffle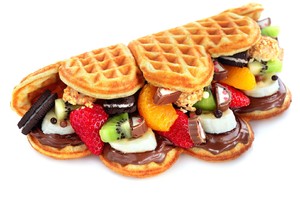 Happy Waffle
Heart-shaped waffle that is folded up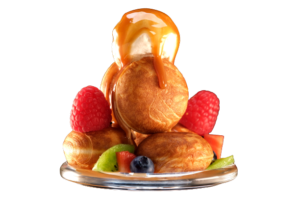 Happy Minni`s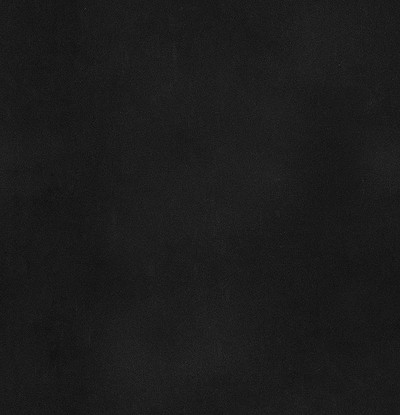 Put together waffle
Create your own waffle from numerous delicious ingredients. And this is the way it works:

Special - Protein Waffle
Nutritional values of the protein wafer: 35.4 g protein / 414 kcal / 13.2 g fat / 33.2 g carbs
Special - Vegan whole wheat waffle
Catering
We will enrich your event with our delicious waffle creations and ensure satisfied guests with our catering. Contact us for inquiries by email or give us a call, we look forward to hearing from you.